0333 1230 747 (Standard low cost call charges apply)
open mon-sat 9am to 6pm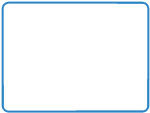 Costa Brava Offers
Holidays to Costa Brava
Holidays to Costa Brava offer impressive coastal scenery with idyllic coves and bays set on an attractive, craggy coastline. They have managed to preserve their natural beauty whilst at the same time being extremely popular with holidaymakers.
In between lively resorts such as Lloret de Mar lie conventional fishing villages and abundant attractive inlets to explore, whilst inland lies the medieval Moorish monopoly of Girona.
Tossa de Mar is a charming town, rich in history and overflowing with sights. The municipality can claim to be one of the oldest on the coast - with a history stretching back 1,000 turbulent years. Situated in the heart of the Costa Brava, it's a suitably dramatic fortress. The castle, constructed in 1187, is also worth a visit. There are seven beaches within a few kilometres from the town. There's still a village feel to this town, cloaked in the pine forests and green valleys of the coast - and sprawl has been kept low-key and in keeping with the region's heritage.
This is a world away in style and substance from its near-neighbour, lively Lloret de Mar which is a lively modern resort with a splendid beach and an impressive Water park. Other resorts include the well admired beach resort of Blanes, the resorts of Santa Susanna, Calella Lanes, Calella, Estartit, Roses and Santa.
For culture and art lovers the Salvador Dali museum and the Monastery at Montserrat are not to be missed.


Newsletter Sign-Up
Sign up to our newsletter, sent straight to your inbox. Simply type your email address and hit go!




Our Destinations

Other

Lifestyle Holidays

Recommended Hotels