0333 1230 747 (Standard low cost call charges apply)
open mon-sat 9am to 6pm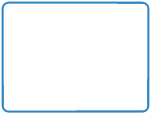 Costa Blanca Offers
Holidays to Costa Blanca
Costa Blanca holidays are renowned for their most famous resort, Benidorm. Its skyline is an impressive sight - especially at the far end of Levante Beach. A wide sweep of golden sand arcs away into the distance, framed by the resort's soaring apartment and hotel complexes enjoying unrivalled views across the Mediterranean.
Benidorm caters for all types of holidaymakers. The young and lively head for Levante beach - day or night it's the place to be seen. For those who want to relax Poniente's clean waters and soft sands are the place to go.
Benidorm's Old Town still charms, even more so because it's surrounded by the resort's ultra-modern malls and neon-lit bars. Head to the Old Town for its craft shops and stylish boutiques
Benidorm's nightlife is legendary, from some of Spain's best cabaret bars to some of the continent's biggest and best clubs.
Situated on the outskirts of Benidorm Terra Mitica is Spain's largest theme park with its rides, shows, restaurants and shops. Rides like the Tizona, an inverted roller coaster that reaches speeds of 62mph and heights of more than 100ft and other attractions provide entertainment
For a quieter side of Costa Blanca visitors should head for the resorts of Denia, Javea and Calpe. Alicante is also worth a visit to see the impressive castle that towers over Alicante which was built by the Carthaginians in 400 BC and later used by the Romans and Moors. The fortress is massive surrounding moats, drawbridges, tunnels, cisterns and dungeons and a stately tower. Visitors can have a wonderful view of the bay and city from the top of the castle. In the Plaza de Santa Maria stands Alicante's oldest building. Ironically it contains its most notable modern art collection donated by painter and sculptor Eusebio Sempere in 1977. Among the noteworthy paintings on display are those of Dali, Picasso, Calder and Miro that must be seen.

Newsletter Sign-Up
Sign up to our newsletter, sent straight to your inbox. Simply type your email address and hit go!




Our Destinations

Other

Lifestyle Holidays

Recommended Hotels