0333 1230 747 (Standard low cost call charges apply)
open mon-sat 9am to 6pm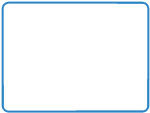 Canary Offers
Holidays to the Canary Islands
Holidays to the Canary Islands are available year round as they enjoy a fantastic year round tropical climate. The Canaries are located southwest of Spain and northwest of Africa. The Canaries consists of Tenerife, Gran Canaria, Lanzarote, Fuerteventura, La Palma.and Gomera. Canary Island holidays offer some marvellous beaches of fine sand and luxurious modern resort hotels and apartments.
Tenerife is the largest of the Canaries and probably the most popular with UK holidaymakers. The island has a volcanic mountain range and crater known as Mount Tieide, and also rich fertile valleys growing bananas, tomatoes and other crops. The coastline offers dramatic scenery and wide fine sand beaches.
Gran Canaria has a mountain range in the island's centre. The island has varied landscapes and even different climate zones with mix of mountains, desert land, and tropical forests and wide sandy beaches.
Lanzarote has an extraordinary landscape. Lanzarote is of volcanic origin, as are the other Canary Islands. Many parts of the island are covered with ashes and lava, making it look like the surface of the moon.
Fuerteventura has the longest wonderful fine sand beaches in the Canaries. Only a hundred or so miles separate Fuerteventura from the African continent. There are great beaches even close to the capital of Fuerteventura, Puerto Rosario.


Newsletter Sign-Up
Sign up to our newsletter, sent straight to your inbox. Simply type your email address and hit go!




Our Destinations

Other

Lifestyle Holidays

Recommended Hotels