0333 1230 747 (Standard low cost call charges apply)
open mon-sat 9am to 6pm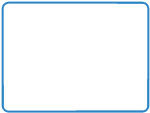 Zante Offers
Holidays to Zante
Zante holidays, also known as Zakynthos, are a firm favourite with UK holidaymakers. Holidays to Zante offer a strikingly beautiful Ionian island off the west coast of Greece and are noted for their spectacular sandy beaches, sunny climate and relaxed, friendly atmosphere. Zante holidays offer something for all tastes and ages, with plenty of lively fun for younger visitors and a good selection of family holiday resorts.
Holidays in Zante owe their reputation to wonderful sandy Zante beaches on the resorts on the eastern peninsula including Laganas, Kalamaki and Argassi which are perfect for swimming and serious sunbathing. Loggerhead turtles nest on amazing Zante beaches near the resorts of Laganas and Kalamaki.
A holiday to Zante caters for all holidaymakers. Those looking for a family holiday should look to Kalamaki, Tsilivi or quieter Alykes for excellent sandy beaches. If its nightlife your looking for then head for Laganas, one of the main resorts for non-stop partying and lively nightclubs. Zante holidays in Alikanas reflect the more traditionally Greek side of Zante. For a Zante holiday with authentic street life, try the vibrant capital, Zante Town.
Zante town is reminiscent of Venice with its historic St Mark's Square and Solomos Square, lined by reconstructed neo-classical buildings. The picturesque town curves around a bay dominated by a Venetian Fortress and the St Dennis Cathedral. There are numerous other historical sites in this island, which are worth visiting including the Church of Agia Mavra, Agios Dionysios church and natural attractions such as the Blue Caves.


Newsletter Sign-Up
Sign up to our newsletter, sent straight to your inbox. Simply type your email address and hit go!




Our Destinations

Other

Lifestyle Holidays

Recommended Hotels