0333 1230 747 (Standard low cost call charges apply)
open mon-sat 9am to 6pm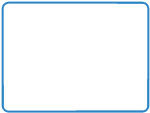 Tunisia Offers
Holidays to Tunisia
A holiday in Tunisia is only a three hours flight from the UK. Tunisia holidays offers a fantastic combination of a marvellous year round climate, powder-soft beaches, excellent modern resort hotels, magical excursions into the Sahara desert or trips exploring the impressive ancient roman ruins.
Tunisia holidays offers a taste of North Africa blended with Mediterranean sophistication with a French influence. Behind excellent beaches and low-rise hotels lies a country of great variety. Green mountains, rivers and lakes dominate the north, while the south is ruled by the sand dunes of the Sahara Desert – powerful scenery broken only by sporadic oases.
The capital, Tunis sits in a sheltered inlet on the country's northern coast. This is one of the most sophisticated Arab capitals, the French colonial influence still apparent in its wide boulevards and shopping malls. Tunis' old medina is the main tourist attraction; in this 13th century walled city you will find the souks in narrow alleyways around the central Zitouna Mosque.
Sousse combines the hustle and bustle of city life with stunning beaches and historic sights. Skanes holidays are ideal for those who want a long golden sandy beach and stylish hotels. Port El Kantaoui features a sophisticated marina resort and some wonderful hotels.
With over 800 miles of white sandy beaches playing host to sunbathing, swimming, scuba diving and sailing. Golfers will also love Tunisia's very reasonably priced Championship golf courses with challenging greens.
Popular activities include camel rides in the Sahara desert and Arabian nights of belly dancing, horsemanship and an incredible Fakir shows. Other highlights include a visit to the Star Wars film sets. Tunisia is also home to many of the sights of the Roman Empire, and a visit to the Roman colosseum at El Djem is a memorable experience. From beautiful beaches to ancient history, Tunisia has much to offer.


Newsletter Sign-Up
Sign up to our newsletter, sent straight to your inbox. Simply type your email address and hit go!




Our Destinations

Other

Lifestyle Holidays

Recommended Hotels