0333 1230 747 (Standard low cost call charges apply)
open mon-sat 9am to 6pm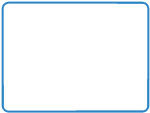 Tenerife Offers
Holidays to Tenerife
Holidays to Tenerife are hugely popular for UK holidaymakers on a year round basis with the annual tropical climate averaging out at 20 degrees. Tenerife holidays cater for the young and the old, and attract both families and groups alike.
Tenerife offers an extremely diverse range of landscapes with the north full of verdant subtropical vegetation, forests and banana plantations and a dramatic rugged coastline. The south is more desert-like, filled with a lunar landscape and a mix of black and white beaches. In central Tenerife, the island boasts the highest point in all of Spain with the majestic Mount Teide volcano, measuring 3,718m, and visible from all over the island.
Holidays in Tenerife offer a good mix of resorts to suit to cater for all tastes, with the majority of holidaymakers choosing to stay in the south, enjoying the man-made beaches, great facilities and lively nightlife. Playa de las Americas is the largest resort on the island, and caters mainly for the younger crowd, while Los Cristianos, originally a fishing village next door, offers a slightly quieter, more traditional base, whilst the purpose-built Costa Adeje and Playa Paraisa are modern suburbs of their boisterous neighbour.
Further north, Puerto de la Cruz is the oldest resort on Tenerife, and offers a quaint town centre with a charming old quarter, and some fabulous attractions including a Blue Flag beach, whilst Los Gigantes, home to the unique and dramatic cliffs emerging from the Atlantic, is known for the best weather on the island.


Newsletter Sign-Up
Sign up to our newsletter, sent straight to your inbox. Simply type your email address and hit go!




Our Destinations

Other

Lifestyle Holidays

Recommended Hotels