0333 1230 747 (Standard low cost call charges apply)
open mon-sat 9am to 6pm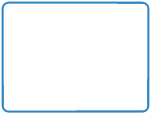 Spain Offers
Holidays to Spain
A holiday in Spain offers a limitless variety of options from superb beach resorts on the Spanish mainland to the beauty of its islands and not forgetting the exciting cities full of culture and history. Holidays in Spain could see you wandering around idyllic rural villages, exploring ancient castles and ruins or simply relaxing on one of its many Mediterranean beaches.
Spain has four official languages, two major cities of almost equal importance and a greater range of landscapes than any other European country. It is separated from the rest of Europe by the Pyrenees and reaches south to the coast of North Africa. It has both Atlantic and Mediterranean coastlines and incorporates two archipelagos - the Balearics and the Canary Islands.
The three main Balearic islands of Majorca, Menorca and Ibiza are the perennial favourites of UK and European holidaymakers. They offer glorious beaches, great weather, fine cuisine and a rich cultural history.
The Canaries are located southwest of Spain and northwest of Africa. The Canaries consists of Tenerife, Gran Canaria, Lanzarote, Fuerteventura, La Palma.and Gomera. Canary Island holidays offer some marvellous beaches of fine sand and luxurious modern resort hotels and apartments.
Mainland Spain offers a range of holiday destinations including Costa Blanca, Costa Brava, Costa Dorada, Costa Del Sol and Costa Almeria.
With a wealth of destinations to choose from, you're bound to find a Spain holiday that suits your needs.

Newsletter Sign-Up
Sign up to our newsletter, sent straight to your inbox. Simply type your email address and hit go!




Our Destinations

Other

Lifestyle Holidays

Recommended Hotels