0333 1230 747 (Standard low cost call charges apply)
open mon-sat 9am to 6pm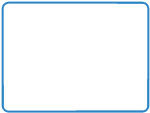 Sharm Offers
Holidays to Sharm el-Sheikh
Holidays to Sharm el Sheikh offer a fantastic combination of modern luxurious hotels on beautiful sandy beaches, a year round fantastic climate with crystal clear waters and a huge range of water based activities which are outstanding for snorkelling and diving. Sharm el Sheikh is located at the southern tip of the Sinai peninsula in Egypt, with the local airport very nearby making short transfer times of up to 30 minutes.
Sharm el-Sheikh is located on the coastal strip between the Red Sea and Mount Sinai in Egypt. It is also known as "the City of Peace". The resort is set against the landscape of the spectacular rocky crags of the desert, its shoreline lapped by the clear warm blue waters of the Red Sea.
All Inclusive holidays to Sharm el Sheikh have become increasingly popular and offer excellent value for money for families and couples alike. Diving is a must with many dive sites along the 10 mile beaches between Sharm el Sheikh and Ras Nusrani. Naama Bay is the main resort centre with its 1km long sandy beach. The resort has a cosmopolitan atmosphere with a wide range of hotels, restaurants, cafes and shops selling local souvenirs as well as designer brands. To the north of Naama Bay and near the airport, the area incorporating Ras Nasrani, Sharks Bay, White Knight Bay and Nabq Bay are seeing much development and are set to become Sharm el Sheikh's second major centre. The reefs are in very good condition in this area, making it a favourite with divers and snorkellers.
Sharm el Sheikh holidays offer a wide variety of outdoor water based activities including scuba diving, sailing, wind surfing, boat rides and cruises. There are also plenty of shopping opportunities in Sharm el Shiekh selling designer clothing, shoes, jewellery as well as more traditional items including leather goods and handmade fine art products.
The resort is dotted with numerous restaurants that satisfy all tastes and budgets. The restaurants offer all types of international dishes as well offering traditional Egyptian cuisine. Naama Bay and the old markets are dotted with an array of restaurants that are well worth a visit. Sharm el-Sheikh offers some excellent nightlife around Naama bay with a range of interesting themed bars, night clubs and pubs offering a relaxing ambiance.
Sharm el-Sheikh offers a variety of attractions including Tiran Island, Na'ama Bay, Ras um Sid Beach, the National Park of Ras Mohamad, Saint Catherine's Monastery and Moses Mountain.


Newsletter Sign-Up
Sign up to our newsletter, sent straight to your inbox. Simply type your email address and hit go!




Our Destinations

Other

Lifestyle Holidays

Recommended Hotels