0333 1230 747 (Standard low cost call charges apply)
open mon-sat 9am to 6pm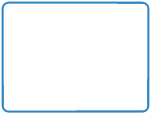 Paphos Offers
Holidays to Paphos
Paphos holidays combine a modern beach resort with an interesting older inland town, steeped in history in the beautiful south-west corner of Cyprus, just 9 miles north of Paphos airport. The resort's focal point is the charming fishing harbour by the ancient Paphos Fort.
Your holidays to Paphos offer a resort divided into two main areas, the old town being the main shopping area whilst the tourist area situated by the sea which hosts numerous tavernas, restaurants, shops and bars. From luxury beachfront hotels to comfortable modern apartments, the resort has something for all tastes and budgets searching for a perfect Paphos holiday.
On your holidays to Paphos you will discover many sandy and pebbly beaches. The main beach starts from the harbour area of the old town and stretches along the promenade and onto a range of luxurious beach front hotels. Some of the best sandy beaches are located in Coral Bay area, only a short bus ride away.
Paphos holidays contain many historical points of interest including the district museum, the Tomb of the Kings, the Pillar of St. Paul, the mosaics of Paphos and many other famous archaeological sites. A short drive away is the legendary site where Aphrodite the Goddess of Love, is said to have been born from the waves.

Newsletter Sign-Up
Sign up to our newsletter, sent straight to your inbox. Simply type your email address and hit go!





Our Destinations

Other

Lifestyle Holidays

Recommended Hotels