0333 1230 747 (Standard low cost call charges apply)
open mon-sat 9am to 6pm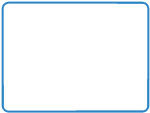 Majorca Offers
Holidays to Majorca
Majorca holidays have been popular with UK holidaymakers for almost half a century having been attracted by the fine weather, glorious beaches and fantastic hospitality. Holidays in Majorca are under a three hour flight away from the UK.
Holidays to Majorca attract all types of holidaymakers - Families are attracted by the safe and beautiful sandy beaches of Alcudia, Playa de Muro, Puerto Pollensa and Cal Dor, while the young head for the vibrant nightlife and beach culture of resorts such as Magalluf and Palma Nova on the south coast.
Majorca holidays also appeal to older couples looking for adventures in a marvellous year round climate. The capital city of Palma is buzzing with life, highly fashionable and steeped in history with a fascinating mix of ancient and modern and a glorious 13th century cathedral in the heart of old Palma.
On your Majorca holiday don't miss the chance to take a trip inland to see ancient hill top villages and monasteries such as Santuari del Puig Maria, and Miramar, as well as mediaeval castles and Roman ruins.


Newsletter Sign-Up
Sign up to our newsletter, sent straight to your inbox. Simply type your email address and hit go!