0333 1230 747 (Standard low cost call charges apply)
open mon-sat 9am to 6pm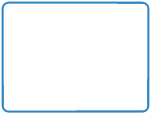 Hurghada Offers
Holidays to Hurghada
A holiday in Hurghada offers a magnificent resort which has become one of the foremost resorts on the Red Sea and has developed into a haven for holidaymakers and divers alike. Hurghada was originally a small fishing village but has developed into modern resort. It offers a great mix of hotels, shops, restaurants and nightlife plus some fine dive sites and access to the rest of the southern Red Sea.
Hurghada holidays offer spectacular scuba diving and the opportunity to explore untouched reefs as well as exploring the landscape on a desert safari. The resort is speckled with numerous bazaars, mosques and a lively atmosphere that imitate classic Egyptian life. The attractive harbour area of Sekkala is worth a visit offering a number of shops and cafes to keep you entertained.
Holidays in El Gouna offer a smaller resort well situated with a beautiful marina as its centre piece. This resort is ideal for those looking for a more luxurious and chic ambience with stylish hotels and restaurants at every corner. Makadi Bay is one of the newest resorts of the Red Sea. Set around a deeply indented bay, its fine hotels and attractive 'village centre' join the stunning beaches and the breathtaking desert dunes. Elegant hotel complexes lead to the avenues and central marketplace of shops, eateries and entertainment. Less commercialised than some of its neighbours, Makadi Bay is suited to the holidaymaker who seeks peace and relaxation.
Hurghada area offers a variety of diving excursions including a multitude of reefs, walls and wrecks, and about 10 islands, which can be visited on day trips, where sharks, giant eels and manta rays can be found in deeper waters. For those wishing to stay on dry land, an exciting choice of excursions are available, including day trips to Luxor and Cairo plus the opportunity to journey through the desert on a jeep, camel or quad bike safari.
Shopping in Hurghada is a treat for all. Hurghada Marina Boulevard contains more than eighty shops and boutiques and over a dozen restaurants and bars.
Hurghada offers a wide range of expeditions and boat trips to surrounding resorts, towns and historic sites including Giftun Island National Park, Monasteries of St. Anthony and St. Paul and Luxor are just among the few that are must see places.

Newsletter Sign-Up
Sign up to our newsletter, sent straight to your inbox. Simply type your email address and hit go!




Our Destinations

Other

Lifestyle Holidays

Recommended Hotels