0333 1230 747 (Standard low cost call charges apply)
open mon-sat 9am to 6pm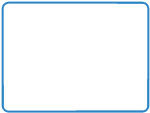 Holidays to Greece
Holidays to Greece offer an abundant variety of resorts with 1400 islands scattered across the crystal clear waters of the Aegean Sea. Each island offers its own unique personality with a marvellous combination of hot brilliant sunshine, beautiful beaches, dazzling white villages, friendly resorts, a rich cultural heritage and the romance of island life. Holidays in Greece also offer wonderful boat trips, great watersports and rewarding excursions to amazing ancient sites. Choose you holidays to Greece from the popular and large islands like Corfu, Crete and Rhodes offering holidays of every description, to the laid back beach resorts of Zante, Kos, Kefalonia and Skiathos.
Don't forget the scenic mainland destinations of Halkidiki, Parga and the Pelopennese offering wonderful beaches in glorious natural settings. Greece holidays offer an enjoyable mix of quality accommodation, glorious beaches, crystal clear waters, family-run tavernas, a friendly welcome and excellent value for money.
Watersports enthusiasts will be spoilt for choice with waterski-ing, windsurfing and sailing around the Greek islands on private boats or on cruises. While land based activities include climbing, trekking, mountain biking and horse riding.
Greece was the birthplace of the Olympics and has an unrivalled architectural and cultural heritage that will satisfy the most ardent history lover. From the Acropolis in Athens, to the Minoan ruins of Knossos in Crete.


Newsletter Sign-Up
Sign up to our newsletter, sent straight to your inbox. Simply type your email address and hit go!


Special Offers - Greece