0333 1230 747 (Standard low cost call charges apply)
open mon-sat 9am to 6pm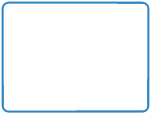 Crete Offers
Holidays to Crete
A holiday to Crete offers an island which is the largest and most southerly of all the Greek islands and lies at the point where the continents of Europe, Asia and Africa meet. It is the fifth largest island in the Mediterranean with an area of over 8,000 square kilometres.
Holidays to Crete offer an abundance of fascinating history being the birthplace of Zeus, father of all Greek gods and the Minoan Empire where the legend of the Minotaur has its origins. A holiday to Crete offers visitors a fascinating ancient legacy with at least 4,000 years of history from the Minoans, the ancient Greeks, Venetians and more recent Turkish rulers.
Holidays to Crete offer a landscape so diverse and enchanting that no description is likely to do it justice. From the beautiful golden beaches, crystal clear waters, rugged snow capped mountains and breathtaking scenery, Crete is just waiting to be explored.
Choose from the picturesque harbour town resorts of Aghios Nikolaos and Chania, or the lively nightlife of Malia and Heraklion. If you want sophistication and luxury, head for Elounda where you will find some of the most luxurious hotels in the world. Holidays to Crete offer an abundant choice of dazzling options.
Crete provides a wide array of activities to choose from, catering to all tastes and ages. It's an ecstasy for water sport enthusiasts. Climbing, sailing, windsurfing, pedaloes, canoes, kayak - Indian canoe, horse riding, trampoline, trekking, mountain biking self-drive boat and laser sailing or water-ski, snorkelling and fishing. This is one reason why travellers from across the world choose to holiday in Crete.
This island has an abundance of archaeological sites including the impressive ancient Minoan ruins at the Palace of Knossos, Spinalonga (Kalydon) and the historical Museum of Crete. Natural wonders include the beautiful Samaria Gorge National Park with its wild life and bird sanctuaries.

Newsletter Sign-Up
Sign up to our newsletter, sent straight to your inbox. Simply type your email address and hit go!




Our Destinations

Other

Lifestyle Holidays

Recommended Hotels