0333 1230 747 (Standard low cost call charges apply)
open mon-sat 9am to 6pm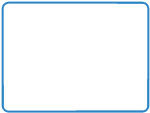 Antalya Offers
Holidays to Antalya
Holidays to Antalya feature some of the most popular and impressive all inclusive Turkey hotels offering a huge variety of leisure and sports facilities and situated on pristine long sandy beaches in resorts including Belek, Side, Kemer and the city of Antalya itself. Side holidays offer a magical blend of pristine beaches, beautiful scenery, excellent hotel accommodation and a town steeped in history. Side features an ancient Roman walled city which stands on a peninsular flanked by glorious beaches of golden sand. Side town is a bustling old-style tangle of streets where local traders sell their wares of leather goods, carpets and jewellery. Cafes and restaurants in Side give a flavour of old Turkey, and from the centre of the old town you can often glimpse views of the sea at either end of the street.
A wealth of archaeological sites can be seen right in the centre of Side. The famously vast Amphitheatre dates to the Hellenistic period, while the Romans left public baths and the Temples of Apollo and Artemis. Many of the ruins of Side can be viewed at night, when illuminations create a stunning spectacle.
Belek holidays are renowned for their excellent range of Turkey all inclusive holidays on glorious sandy beaches offering a huge range of modern facilities and sports activities. Belek boasts wide sandy beaches, backed by beautiful pine forests offering welcome shade away from the beach. Belek is a stylish holiday resort that has grown out of two small villages on this beautiful turquoise coast of Turkey - Belek and Kadriye. The coast around Belek is dotted with coves and fishing villages, so a boat trip is a must. This stretch of coastline is also a nesting ground for the turtles and a haven for birds.
Belek is also recognised as a centre of golfing excellence with six international class golf courses within easy reach of the central resort. There is also an aqua park, children's zoo and a riding school, so your family will never run out of Belek holiday activities to try.
Belek makes a particularly good base for visiting historical sites of interest such as the Roman amphitheatre Aspendos, and the ancient cities of Perge, Selge and Antalya. In both Belek and Kadriye there are many opportunities to shop in traditional boutiques and gift shops, so look out for jewellery, carpets and clothes.


Newsletter Sign-Up
Sign up to our newsletter, sent straight to your inbox. Simply type your email address and hit go!




Our Destinations

Other

Lifestyle Holidays

Recommended Hotels