0333 1230 747 (Standard low cost call charges apply)
open mon-sat 9am to 6pm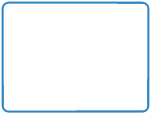 Larnaca Offers
Holidays to Larnaca
Holidays to Larnaca combine quality beachside hotels with a town offering a rich historical past. Located on the south east coast of Cyprus, and a short transfer from Larnaca airport, Larnaca holidays enjoy a fine setting on a wide bay with around 8 miles of sandy Larnaca beaches.
Larnaca holidays focus on the promenade in the centre of town with its impressive palm trees; a pleasant spot to enjoy a plentiful selection of cafes, bars and restaurants with attractive outdoor terraces and sea views. Larnaca holidays also feature a marina and good shopping facilities in the old town.
The most popular sandy beaches near Larnaca are on the road north to Dekelia. These fine sandy Larnaca beaches stretch for miles and have excellent hotel accommodation and are glorious for beach lovers seeking a perfect Cyprus Larnaca holiday.

Newsletter Sign-Up
Sign up to our newsletter, sent straight to your inbox. Simply type your email address and hit go!





Our Destinations

Other

Lifestyle Holidays

Recommended Hotels